Magnusson & Freij sells consumables material to both consumers as well as private and public companies. Now they are investing and making an effort to grow quickly online with support of Litium, a modern e-commerce platform. With a new online store more people will be able to discover and take part of their full offering.
Magnusson & Freij offer a wide range of consumables and equipment for offices, shops, cleaning, restaurants and other businesses. The success is based on always being flexible and meeting customer needs, regardless of size or industry. Now the company is investing in an online store with focus on user-friendliness and a more efficient buying process. Among other things, it will be easier for customers to make decisions by viewing more product images and videos.
"Litium help us handle content in a whole new way. Among other things, we can work directly in Litium to give our customers an optimized experience", says Jenny Björsson, responsible for marketing at Magnusson & Freij.
Litium's built in Content Management System (CMS) and Product Information Management (PIM) makes it easy to add new products and present them to customers in a more attractive way. Litium also offers increased searchability, which means that customers can find the right product at Magnusson & Freij more quickly.
The technical implementation has gone smoothly thanks to Litium being able to integrate with existing systems. For example, business customers can continue to pay with invoice as Litium uses functions in the existing ERP-system Jeeves. Consumers can pay with Klarna with no need to register. The last tests are currently ongoing before all customers start being transferred to the new online store.
"Thanks to Litium we can offer a flexible store solution for both large and small customers, on one platform. It will be just as easy and smooth to shop with us, regardless if you are a contract customer or a consumer that want to do a single purchase." Says Jenny. Björsson.
At Magnusson & Freij the commitment has been great. Together with Litium, the project group has, among other things, conducted workshops with the entire management to present the platform's possibilities.
"We see a huge growth potential for our sales as more and more people will find their way to our modern online store. With us, all customers are welcome, no matter size" says Krister Pettersson, CEO of Magnusson & Freij.
"For us, the collaboration with Magnusson & Freij is very valuable. We look forward to seeing their online sales reach completely new levels. We are pleased to contribute to with an e-commerce solution that makes it possible for more customers to take part in their exciting offer and get a better experience, " says Patrik Settlin, CEO of Litium.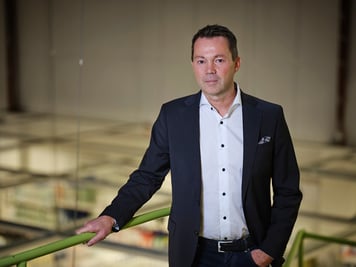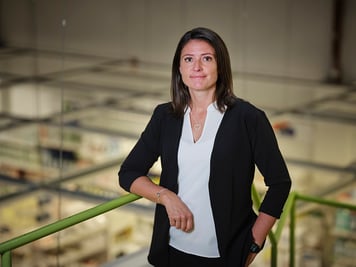 Image: CEO Krister Pettersson and Marketing manager Jenny Björsson at Magnusson & Freij
Partner for the project is Spot On.