Convert visitors into buying customers
Customers' expectations are always increasing. To be relevant, you need to make sure that your company makes each customer experience personal. You need to actively present relevant offers in all channels. If customers can't find or aren't offered what they need, they'll go elsewhere. All companies need to tailor personalized experiences for customers by presenting relevant offers and content and convert visitors into buying customers. 
Product recommendations
Increase sales and improve the customer experience by recommending the most relevant offers.
Use Litium's set of built-in features, customize them with your developers, or use our ready-made integrations with our best-of-breed partner offer Nosto.
More features:
Up-sell and cross-sell through related products
Create suggestions such as "others who bought this product also bought…"
Present the most sold products per category
Take advantage of out-of-the-box templates and blocks
Product merchandising & categories
Some of the features in this functionality set include pricing and products-per-customer-group for B2B.
Prices can be set per customer group according to negotiated prices, and specific parts of the product assortment structure can be displayed for a specific customer group or organization while other parts are hidden.
Searches can be done on article numbers can be searched, and smart product lists used. For example, display all white sneakers in a page, and any new products that are a match will be automatically listed. The newly listed products can also be sorted in many ways, such as most sold, A-Z, Z-A, highest price or lowest price.
Segmentation
A personalized conversation increases customer satisfaction and loyalty.
With Litium segmentation, it is easy to define segments that need to be narrowed, and target offers to make them more relevant, thus increasing the conversion rate.
Customer segments can be created based on purchase history and visitor segmentation can be based on both purchase history and browsing behavior.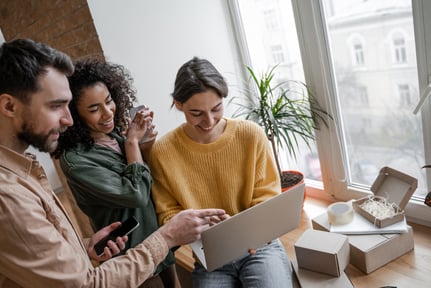 Litium Personalization also gives you;
Personalized content
Personalized landing pages are created by setting blocks to be shown only to certain customer segments. Litium gives you many built-in features to work with personalized offers. These features are flexible and can be tailored to customer needs.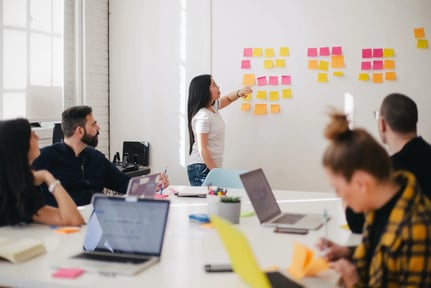 Litium Personalization also gives you;
Campaigns
Litium offers out-of-the-box support for comprehensive and advanced campaign planning and configuration. Our offer supports all phases from planning to execution for profitable growth. Read more on our page, "Campaigns for growth".
Search
Litium offers an advanced search framework with all essential features for search and filtering. This includes searches on content, products, and categories, as well as fuzzy search to increase the user experience. The Litium Search feature also offers search facets for advanced product filters, dynamic facets for advanced product filters, synonym handling and sorting.
Are you interested in our platform?