An all-new version of Litium's cloud-based ecommerce platform was launched at our annual customer and partner event. Litium 7 puts the customer experience in focus and has been developed to provide the natural hub for tomorrow's ecommerce solutions.
Ludvig Block, Chief Product Officer, at Litium, presented Litium 7 at our customer and partner event ACCELERATE 2018. He explains the thinking behind the new release.
"Creating a unified customer experience where everything hangs together across the entire purchase process is a challenge for etailers today. As an etailer, you need to be able to manage products, campaigns, campaign banners, inspirational material and other content and make everything accessible in a number of different channels. This ranges from the bricks and mortar store to the online store, mobile apps and ever increasingly, external marketplaces such as Instagram Shopping and Amazon, for example."
Etailers that enter an international market face additional challenges. Here, you also need to be able to manage different payment methods, currencies, VAT rates and delivery choices for each individual geographic market, in a structured way.
"With Litium 7, we want to make it easier for you as an etailer to build your brand and offer products in all channels and on all markets. We enable you to create the best brand experience and a unified customer experience for omnichannel and unified commerce. We call this a Unified Experience."
Focusing on content delivers a powerful trinity
Creating unified and winning customer experiences in all channels and on all markets calls for an ecommerce platform that offers both a good technology experience for development and a good everyday user experience.
"In Litium 5, we presented major improvements in our PIM module to make work flows simpler and smoother, which gained an incredibly positive reception on the market. With Litium 7, we have put extra focus on managing content. The aim has been to make it really easy to work with content in all forms and for all channels. As part of this new launch, we are also releasing an all-new presentation layer, a new CMS."
"In this new CMS, we have basically changed how you create and publish content in Litium for different markets and different digital channels, irrespective of whether or not they are in our platform. You can, for example, choose to publish certain content on an independent app or a campaign on screen in store. Would you like to adapt the content in line with target group behavior? You do this by adding personalization that dynamically captures how customers access their content and then adapt it in line with this."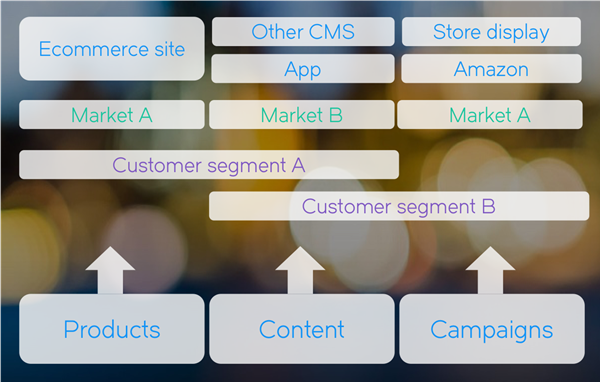 Also new for Litium 7 is that you can now work from a single website and manage the language and content with our new market concept. Another advantage for marketers is the all-new interface offering a visual view of your pages which means it is much simple to get an overview of how your content reflects the brand.
"The launch of Litium 7 puts in place the final piece in our strategy of offering a complete platform for omnichannel and unified commerce. We first complemented our acknowledged strong ecommerce platform with a totally integrated PIM module. With this new release's focus on offering an ultramodern CMS, the trinity is complete," Block explains.
Greater flexibility and openness for Litium partners
Block concludes by explaining how Litium partners can also look forward to an improved technology experience in Litium 7: "To ensure the highest coding quality, large parts of the code have been rewritten from the ground up. The presentation layer is based on Microsoft MVC, an established technology that combines a high standard with low risk. However, we have also chosen to use React to enable our partners to build exceptional customer experiences."
"We are also putting an ever greater focus on opening up the ecommerce platform to other services. We have a clear cloud strategy that enables other parts of the eco system to be integrated, preferably with specially developed connectors. The aim is to make the Litium ecommerce platform a natural hub for future omnichannels and unified commerce.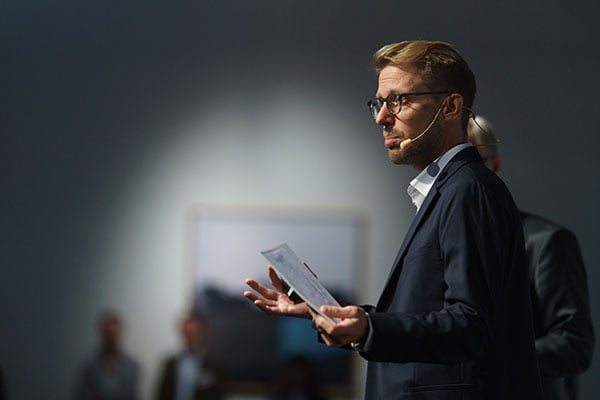 Ludvig Block, Chief Product Officer, Litium
-----
Litium 7 was launched at the Litium customer and partner event ACCELERATE 2018 and is now available via partners in the Nordic countries. If you would like to know more about Litium 7 right now, please contact us.