At Litium we work hard to allow customers fast time to market at a low risk. Today, we announce several valuable product updates in the Litium Commerce Cloud to enable this, spanning from largely improved ERP connectivity to new handy features for administrators.
UI and API improvements with Litium Commerce Cloud
We continue to strengthen Litium Commerce Cloud to make our customers fast and flexible. Several improvements in the back office for administrators and in our APIs are shipped with the new release of the Litium platform.

Cancel remaining parts of an order
With this ability merchants can cancel the remaining part of an order from the administration. It may be used to manually resolve situations where an order or a part of an order cannot or should not be fulfilled for some reason.
Improved discount logic
With this ability Litium allows only one product discount for the same product.
User interface improvements
It is now possible to add existing discounts to a campaign.

Easily see in backoffice which product discounts are used in an order.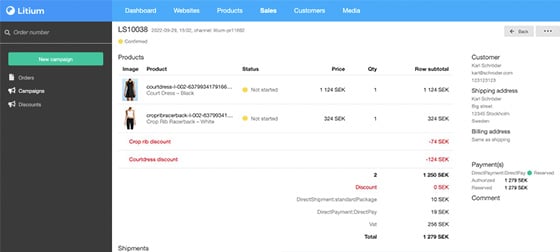 You can now remove discounts, pages, and blocks from a campaign.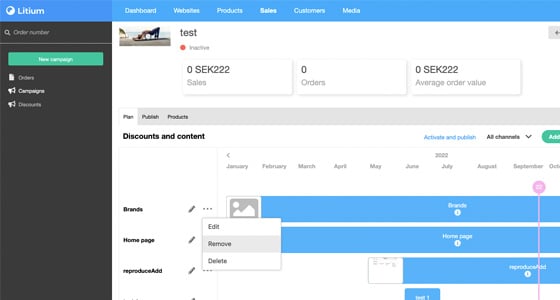 Find customers easier by searching for customer number in the Customers module.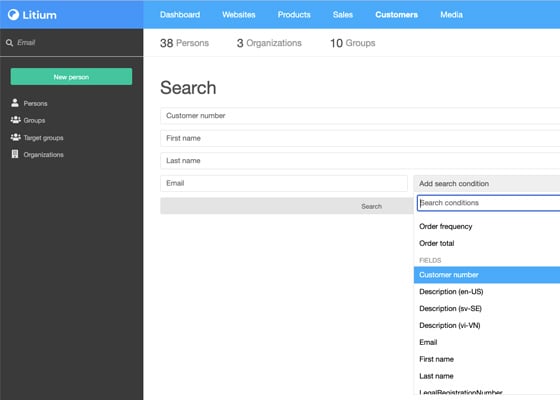 Improved ERP connectivity
The connection between Litium and ERP continues to be vital. We have made several improvements to our Litium Connect ERP API to uniform and standardize integrations between Litium and ERPs.

New ERP app SDK

With the purpose of saving time and lowering risk when building an integration between Litium and any ERP, we now offer an ERP app SDK. It is a Software Development Kit, which is a foundation for developers to use with ready-made patterns and best practices.

Read more about how Litium Commerce Cloud can accelerate your digital business.